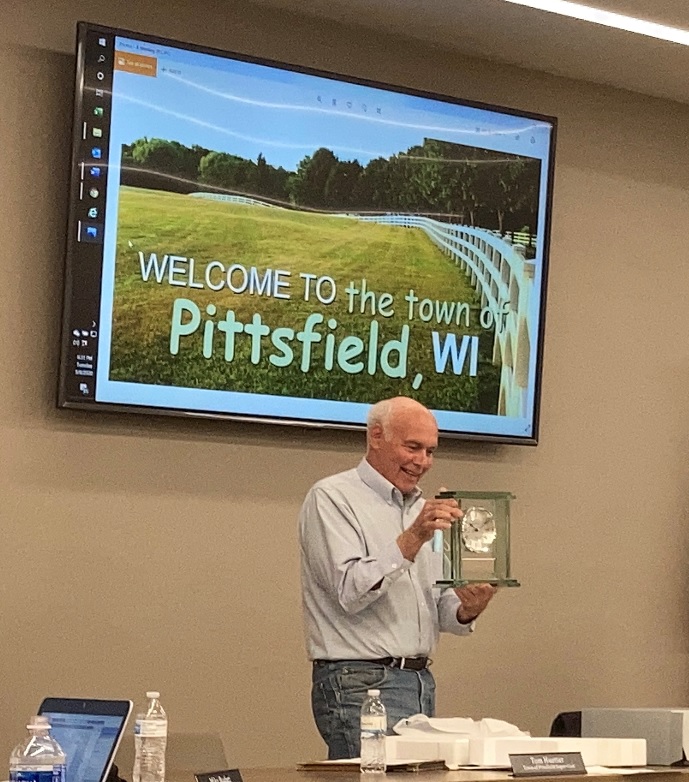 Last night's Town Board meeting was Supervisor Tom Huetter's last meeting. The room was happy for Tom and his wife Betty as they enter this new phase of their lives, wishing them all the best, but also sad to see them go.
Tom was presented with a Town Board Resolution acknowledging his 40 years worth of contributions and a memorial clock to help him remember his time here.
The Town wishes them all the best.