Pittsfield Community Park
The Pittsfield Community Park is located at the Pittsfield Community Center, 4862 Kunesh Road, Green Bay.
Athletic Field Reservation
Click on the below button to be taken to the field reservation page.
Memorial Park Benches
Here's a great way to remember or honor someone special. Park Memorial benches can be ordered through the Town of Pittsfield. Benches will be installed at the Pittsfield Community Park.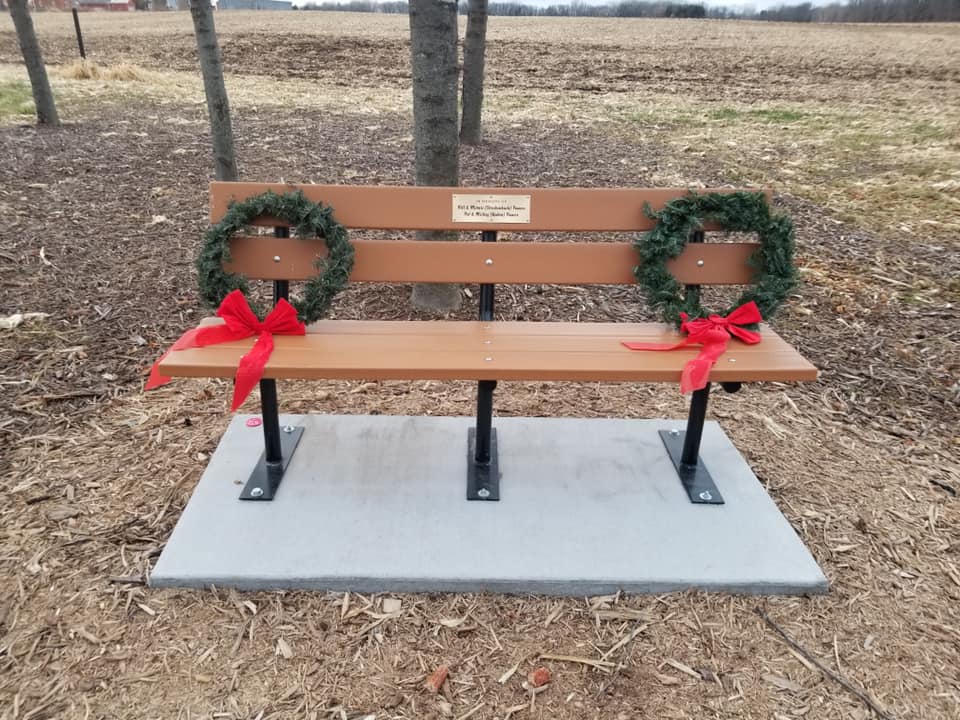 Click Here To Download The Memorial Bench Form
ABOUT OUR PARKS
Park features include:
Green space & playground
Walking trail with park benches
Open-air pavilion with grill & picnic tables
Conservancy area
Outdoor restrooms
Access to the Mountain Bay Trail for walking and biking
Parking area
PARK SHELTER RENTAL
With the help of volunteers and community donations, the town constructed a covered shelter at the park. The shelter is available on a first-come, first-served basis. In addition, individuals and groups can rent the park shelter for private events like birthday parties, outdoor weddings, and family reunions. The rental fee for town residents is $25. The nonresident fee is $75. For reservations, contact the Town Clerk at (920) 676-1517 or (920) 865-7630
QUALITY OF LIFE
The presence of outdoor recreation and open space adds to a community's quality of life. Parks foster a sense of civic pride in the community. An adequate supply of areas, facilities, and activities to accommodate the public's open space and recreational needs has long been demonstrated to promote the general health, welfare, and safety of the community and its citizens.
PARKS IN THE PITTSFIELD AREA
Lannoye School Grounds – Softball, soccer, tennis, playground equipment. Shelter for rent.
Memorial Park, Pulaski – Softball, baseball, soccer, batting cages, playground equipment. Shelter for rent.
Shippy Park, Pulaski – Picnic tables, playground equipment
Glenbrook Park, Pulaski – Green space for open play, picnic tables
Four Seasons Park, Hobart – Baseball diamond, volleyball court, 2 soccer fields, playground, enclosed and heated shelter for rent
Calavera Springs Park, Suamico – Soccer/football fields, softball/baseball fields, walking/cross country ski trails, tennis courts, shelter for rent