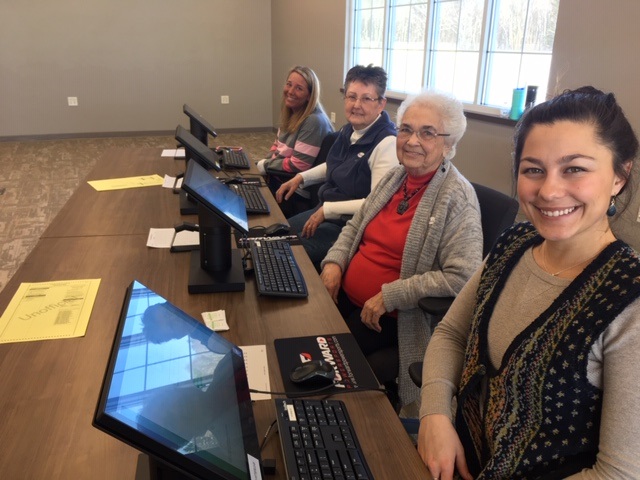 In February 2020, Town of Pittsfield residents experienced new voting procedures in the Spring Primary Election held at the Community Center.
When residents entered, they were greeted by four workers using electronic poll-book software called Badger Book. Badger Book, purchased by the town for $4,000 apiece, contains information regarding registered voters in Wisconsin. Poll workers used Badger Book to check in voters.
Previously, election workers looked through pages of names to find the correct voter's name. With Badger Book, poll workers can find a registered voter in 20 seconds. Every voter showed a photo I.D. before voting, and Badger Book is able to scan driver's licenses.
After being registered, voters were directed to the new Express Vote machines. The two machines were purchased for $3,000 each. The ballot comes up on the screen, and voters touch their selections and then print out their ballots. The ballot is then inserted in the tabulator machine to be counted.
"This will be a great help in moving the Town of Pittsfield forward with all the new voting changes and will help implement a much better security system in the voting process," said Pittsfield Town Clerk Debbie Diederich.
-The Pulaski News