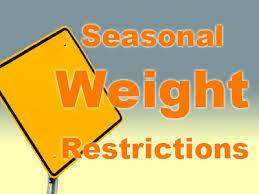 EFFECTIVE STARTING MARCH 3rd, 2021
The seasonal Spring weight limits for all Town of Pittsfield roads will go into effect on Wednesday March 3rd.
Signs will go up this weekend, Enforcement will start Wednesday morning.
Limited permitting will be allowed for emergency situations.
Contact the Town Clerk for permit information.