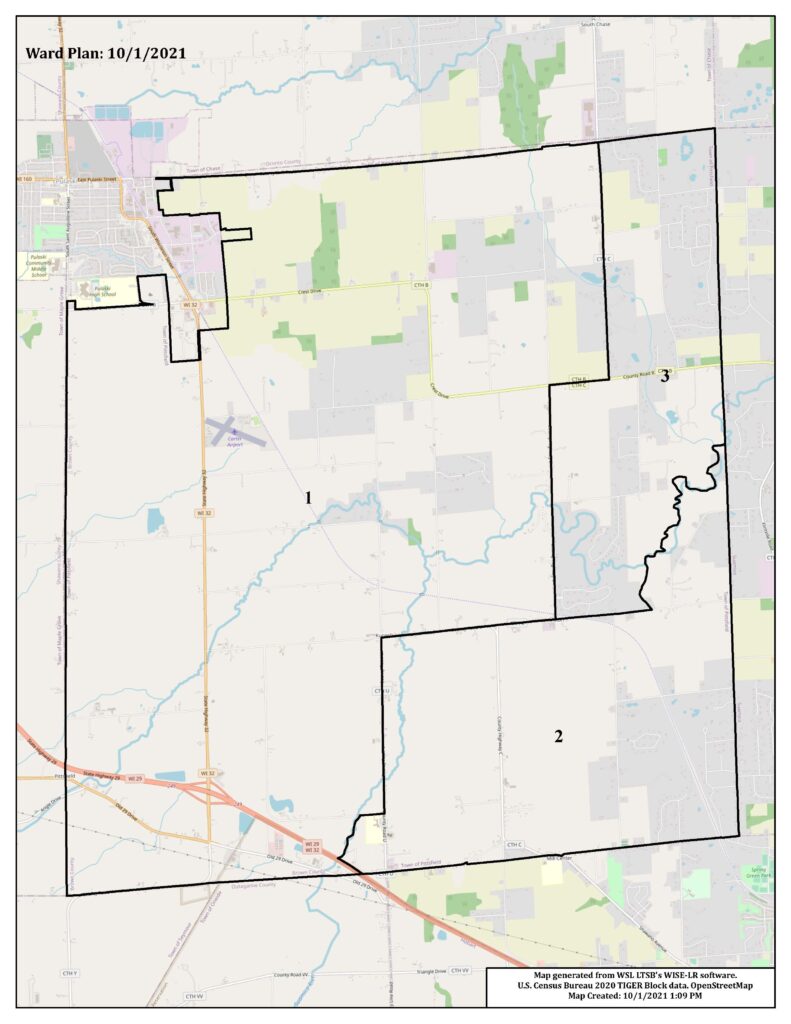 The Town like all political divisions has to look at the census and how the population has changed in the Township to create balanced wards.
The included Ward map is the current proposal which will come in front of the board at the next meeting.
While the line separating Ward 2 and 3 does not appear to follow the Suamico River, by written definition the river is the actual border. (the line on the map is an issue with the software used to draw the map).